Hey, friend!
Since I was a little girl, I loved the intimacy and camaraderie in reading and sharing stories with other folks. That's why I've curated a Black book club to discuss the briliance that exudes from our stories. Books written by us and for us.
Our August and October 2022 selections are Parable of the Sower and Parable of the Talents by Octavia E. Butler. The Earthseed Series is confronting, troubling, and eerily relevant to our present-day reality. And it also offers us themes of hope, love, and community in the midst of it all.
If you love books by Blackfolk and are interested in co-creating a safe space for Black readers to gather and share together, then sign up below for upcoming Book Club news!
​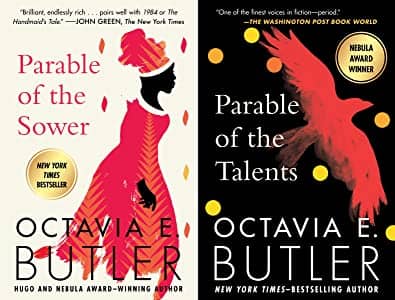 ​